the skin-minimalism
cleanser-moisturiser duo
Two best-selling, award-winning products in one streamlined set. Fall in love with root4 with the Skin-Minimalism Cleanser-Moisturiser Duo for those looking for the most pared-back skincare regimen. Powered by our groundbreaking Glow4Green technology.
Normal value of set: R2310, save R231
Normal value of set: R2310
Save: R231
Multifunctional daily exfoliating cleanser and antioxidant-rich rejuvenating moisturizer set.
This set includes: Cleansing Elixir and Face Crème Originale 
These two multi-taskers prove that complex, meticulously-considered formulations create simplified skincare regimens which still tick all the most essential steps.
Add in your sunscreen and you have the quintessential regimen!
An emerald gel cleanser reinforced with prebiotics and hyaluronic acid which is gentle enough for daily use and yet when rubbed in entirely for 15 minutes – provides a gentle chemical exfoliation to increase cellular turnover and rejuvenate the skin.
The ultra-nourishing, award-winning moisturizer with a staggering 32 functional actives which defends the skin with sophisticated antioxidant, anti-pollution and skin barrier technologies, renews the skin stem cells and liberates the skin by relaxing wrinkles and lightening pigmentation in one indulgently luxurious step.
streamlined multifunctionality
+ innovative strategy
= unparalleled results
*Don't forget two fingerlengths or half a teaspoon of sunscreen as your final daytime step.
I love the feel of the products on my skin and the fragrance!! And I love the way my skin feels after using the combination - moist and firm but not oily. The cleansing elixir foams very well, which I like. The serum is not thick and oily like others I've tried and felt like it was working on my skin immediately as did the face creme. I'm a convert.
Okay wow!  My skin has completely calmed down in the last month of using Root 4 products. I've integrated the cleanser and face cream too and I just love the combination of everything.  Thanks so much for creating products that really work 🙏🏼 (Not sure how I managed before!?). Very happy with the results so far and can't wait to see long term results too.
root4 cleansing Elixir. OMG this cleansing milk is just utterly insane. My skin is not only clean but my god it's smooth and soft, my skin tone has improved so much after only 3 days of using it. Made locally by the Dermatologist Vanessa Lapiner, I know it will probably sell out but it's just too good not to share.
I have really enjoyed the products and I feel that my pigmentation is better and the overall consistency of my skin is much smoother and clearer. I really love your products and have seen such an improvement in my skin and I have been getting so many compliments on it
I have throughly enjoyed the Root4 products, they have met my expectations and I have noticed a definite improvement in my skin. I really enjoyed the concept of receiving a personalised "virtual skin consultation' prior to purchasing the products. Thank you for the swift delivery service and fantastic customer care. I look forward to purchasing more Root4 products.
I started with the root 4 cleanser and enjoyed the product so much I ordered the mask and the sunscreen. It does what it says. I also love the simplicity yet effectiveness of the products. My skin really looks like it has settled. And I always struggle with breakouts. Really appreciate the information given by dr Vanessa and her team. Her honesty about products, even different brands is such a help. I think the root 4 range is amazing.
Started using the supernovA after I finished the nova oil. I am super satisfied with both. Had no adverse reaction or sensitivity! My skin feels and looks great. I'm over 50 and suddenly I had developed an allergy to everything, so I am very relieved that I finally found a product that works.
Once you have tried the complete serum you will view it as a necessity rather than a luxury. It has changed my skin texture for the better. Also cleared my acne. I absolutely love the fact that I am applying antioxidants to my skin. It's also anti-aging so it addresses many of my concern relating to aging skin. Thank you Dr. Vanessa for this amazing serum!!
When I received the cleansing elixir in its beautiful packaging, I already knew this was a special product! Within a few weeks of use, my skin feels different, looks radiant and clear and appears vibrant. Everyone has commented on how good my skin is looking and asked what procedure I had! The cleansing elixir effortlessly wipes away all traces of my makeup and leaves my face feeling fresh and clean. I have been leaving it on for 15 minutes and I can visibly see that it has improved my skin's clarity. I am so excited to incorporate another Root4 product into my daily skin routine!
Everything you need and
nothing that you don't...
Dermatologist-developed products to defend, renew and liberate your skin
100%
powerful functional actives

environmental consciousness
0%
synthetic fragrance or colour
the skin-minimalism
cleanser-moisturiser duo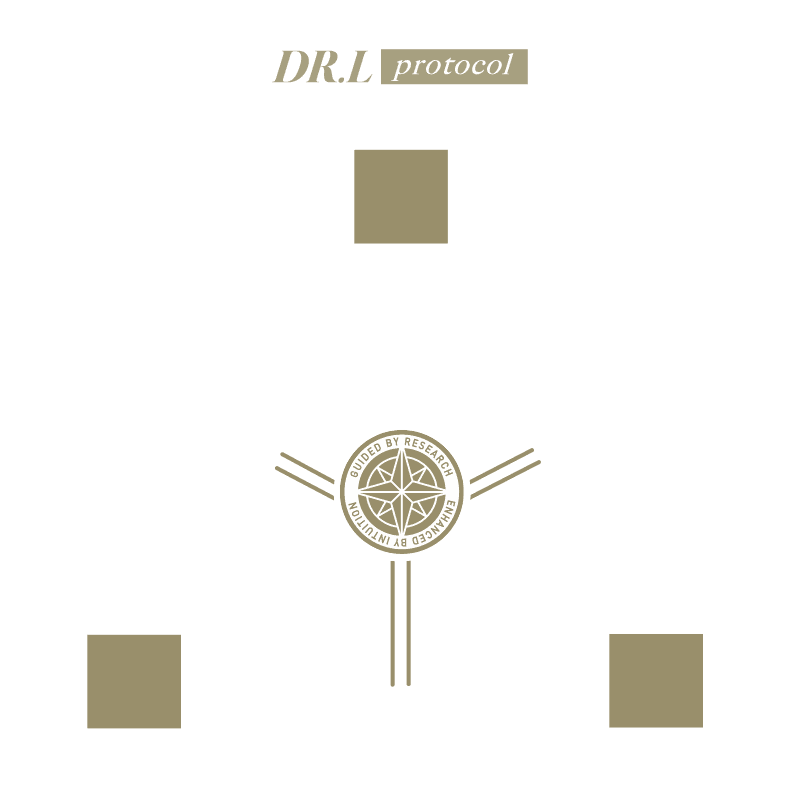 Each ingredient in the root4 range is meticulously considered to encompass the DR. L objectives of defend, renew and liberate – 3 specific skincare steps to your healthiest, most radiant skin.