What are you rooting for?
We are rooting for change in the beauty industry:
Skincare needs to be formulated with 'safety first' in mind. 'Clean beauty' brands need to offer high performance results-driven products which match or exceed the efficacy of their traditional beauty counterparts. Misleading marketing claims need to end and transparency, environmental consciousness and social responsibility need to rise.
root4: free from: SLS, fragrance, petrochemicals, mineral oils, PEGs, silicones, microplastics
But also free from: exclusivity, misinformation, fearmongering, overwhelm, empty promises
Let's start at the very beginning…
Do you know if the ingredients in your beauty products are entirely safe?
The truth is that, while they may give you the results you seek, many trusted skincare ranges contain ingredients that are controversial and deemed 'high research priorities' by the WHO. Parabens, phthalates, petrochemicals, fragrances and sodium lauryl sulfates, for instance, are all quite common; these can interfere with your hormones and could even be contaminated with carcinogens.
This trade off with safety is a compromise we are simply not prepared to accept.
And that's why we developed root4
Bridging the gap between efficacy and safety, root4 allows you to receive powerful functional actives without harmful ingredients.
Using cutting edge technology and scientifically-proven concentrations of powerful active ingredients that directly benefit the skin's health, we've created a range that is both safe and potent.
After years of innovative, scientific research, it's time that you can TRUST.
Because at the heart of root4 is the commitment to transparency and honesty.
And the purity of our ingredients is matched only by its potency.
They transform. They heal. They illuminate. They bare your skin's inherent beauty.
They actually work.
Root4 is a celebration of beautiful skin. Where make-up is a choice and not a solution.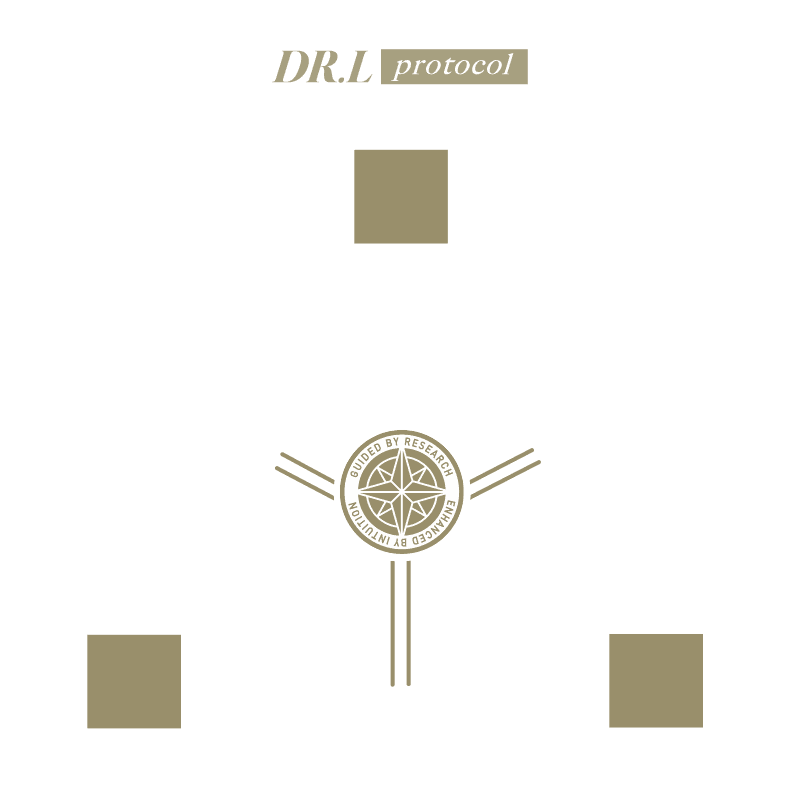 Each ingredient in the root4 range is meticulously considered to encompass the DR. L objectives of defend, renew and liberate – 3 specific skincare steps to your healthiest, most radiant skin.