All the benefits of a prescription retinoid but without the irritation.
hydroxypinacolone retinoate/ bakuchiol/ rosehip oil/ pomegranate seed oil/ blue tansy flower oil/ sweet almond oil/ jojoba oil
Everyone can benefit from advanced strength Vitamin A with our step-up system of Retinoid Stars available in two strengths. Our 100% active advanced strength NovA Oil delivers supercharged Vitamin A in an unprecedented power-triad of 4% Granactive Retinoid combined with naturally occurring trans-retinoic acid from rosehip oil and 1% bakuchiol, a plant-based retinol alternative. These A-list healthy ageing superstars have been cocooned in an antioxidant, soothing blend of botanical oils to nourish the skin, calm down inflammation and counteract dryness.
It's a delicate balance your skin is going to love.
Whereas retinol and retinal require conversion to their active form in the skin, Granactive Retinoids bind directly to retinoid receptors. This means that they work faster and better to boost collagen production, lighten pigmentation and treat breakouts.
Retinoids can be divas but our NovA Oil's supporting casts lull them (and your skin) into tranquil and glowing surrender.
Punicic acid derived from pomegranates and chamazulene from Blue Tansy team with all-star multivitamins and essential fatty acids from rosehip and almond seeds to soothe and nurture the skin.
The result: luminous, clear and more youthful skin.
This skincare celeb is going to wow your nightstand.
*The colour, scent and texture of our products may vary owing to natural compounds used.
stimulates collagen, lightens pigmentation and treats breakouts
Our Vitamin A power-triad of Hydroxypinacolone Retinoate (4%), Bakuchiol (1%), Rosehip Oil
antioxidant and soothes inflammation
Punicic Acid from Pomegranate Seed Oil
calms redness
Chamazulene from Tanacetum Annum (Blue Tansy) Flower Oil
combats dryness
Sweet Almond Oil, Jojoba Oil
The first step in our Retinoid Star System. Start with the NovA Oil and slowly transition to the SupernovA Oil to build up tolerance. Apply a few drops at night as the last step in your regimen. Rub your palms together to activate the botanical super-ingredients then gently press your warmed hands over the face, neck and décolletage. Using the heels of your hands, gently massage upwards to give a mini facial lymphatic drainage. Use twice a week for the first 2 weeks then alternate nights for a further 2 weeks then nightly.
Your products are phenomenal. The cleanser is the best thing my skin has ever come across.
I have never used more consistent products that make my skin feel so amazing every single day! It's a joy to do my facial routine morning and evening with these incredible products.
You have no idea how amazing my skin looks. Legit green liquid gold!
So I've been using the root4 products for a week now, and I really am loving them: My skin feels healthier, it's definitely clearer and even feels younger (less lined)! I'm sold!
Not just saying this but OMG my skin feels and looks amazing after 1 time use. Obsessed already.
What do you put in that green stuff? It's magic and I need more of it!
I've been using the face wash, serum and moisturizer for 2 days and I can already feel a difference! I'm very excited to see how my skin look it's in 2 months.
This is truly a remarkable product. The Face Crème Originale nourishes and protects my skin. I have a very oily completion and this product does not sit on my skin. It gets absorbed into skin and my skin feels nourished and not oily.
I have been blown away with the results.  It's been 6 weeks and my skin's elasticity has significantly improved and wrinkles definitely improved.
I love the green cleansing elixir, I have been using it since December 2022 and I can definitely see an improvement, I can now control my breakouts, huge benefits!
The products have been superb and people keep commenting on how good my skin is looking.
Love the results and it delivered all that was promised. I would like to congratulate you on a superior product range. It is truly remarkable.
My word your products are amazing! I've received so many compliments since using the nova oil about my skin! It feels amazing! Thank you so much
"The NovA Oil turbocharges your night-time moisturizer but works beautifully as a stand-alone treatment too. "
Everything you need and
nothing that you don't...
Dermatologist-developed products to defend, renew and liberate your skin
100%
powerful functional actives

environmental consciousness
0%
synthetic fragrance or colour
Fantastic product
I used some form of Retinol/retinoid for a number of years until my skin became too sensitive. As I am getting older I wanted to reintroduce Vitamin A into my skincare routine again. Dr. Vanessa recommended the novaOil. I started using it as instructed - twice a week for two weeks. I am now using it every evening. After four weeks of using it, I realised that I have been looking in the mirror a few times over the past week where I thought - very happily - that my skin looked really great. It is looking plump and the texture is really good. I am sure it is the novaOil that is making the difference and I am really excited about having discovered this product. The novaOil is moisturising and I enjoy using it at night. Next time I will purchase the bigger size!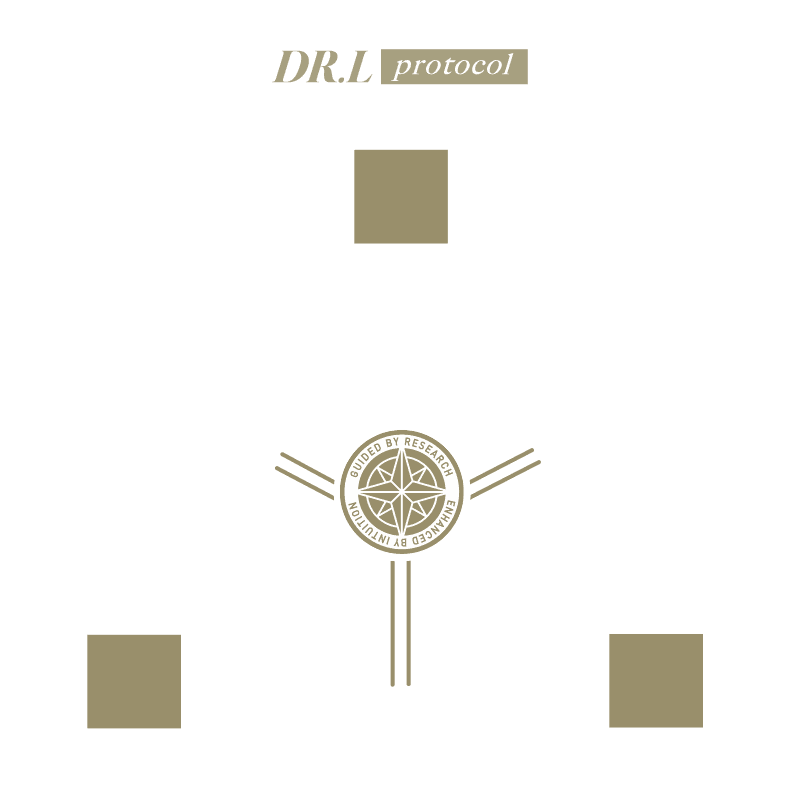 Each ingredient in the root4 range is meticulously considered to encompass the DR. L objectives of defend, renew and liberate – 3 specific skincare steps to your healthiest, most radiant skin.