This emerald gel cleanser is suitable for even the most sensitive skin and is gently foaming while it soothes, hydrates and deep cleanses. An innovative prebiotic complex nourishes your skin's protective microbiome ecosystem while powerful fructose-rich actives regulate inflammation at the gene level.
prebiotics from chicory/ yoghurt extracts/ lactic acid / hyaluronic acid / fructose-rich actives/ chlorophyll/ malachite/ curcumin/ spirulina
about our cleansing elixir
FREE FROM FAKE
Containing whey proteins, A and B vitamins, minerals, moisturizing lactose, gently exfoliating lactic acid and plumping and hydrating hyaluronic acid; the gel soothes while it deep-cleanses.  Perfect for daily use, this soap-free formula removes make-up, impurities, pollutants and dead skin while perfectly preparing the skin for the optimal absorption of actives.
Plus get the benefit of potent microbiome protectors!
Even if we can't see them, more than 1000 species of microbes call the upper layer of our skin their home and new research shows that balancing our skin microbiome composition is critical in terms of healthy skin.
(Think of your skin as a delicate ecosystem. If you strip away the good while cleaning away the bad, then your skin will become inflamed and sensitive.)
To prevent this, the Cleansing Elixir contains actives rich in yogurt constituents and prebiotics extracted from chicory which support skin-friendly bacteria while discouraging the growth of barrier-disrupting, unfriendly micro-organisms (think Staph aureus which contributes to eczema).
And last, but by no means least, a super-ingredient.
Powerful fructose-rich actives cross over into the realm of cosmetogenomics by regulating the gene expression of our skin cells through its exceptional affinity for their membrane receptors. This super-ingredient not only provides intense hydration but regulates inflammation and taps into the fountain of youth by supporting the longevity of proteins.
So much more than a cleanser. Your skin deserves it.
*The colour, scent and texture of our products may vary owing to natural compounds used.
Our exclusive complex of Chlorophyll, Malachite, Curcumin and Spirulina lightens sun spots and improves skin texture. Nothing short of extraordinary.
balances the skin microbiome
Prebiotics from Chicory, Yoghurt Constituents (2%)
deep cleanses and detoxifies
Lactic acid, Coco Glucoside, Decyl Glucoside, Sodium Lauroyl Glutamate
nourishes and deeply hydrates
Hyaluronic Acid (1%), Whey Proteins, A and B Vitamins, Minerals, Lactose
soothes inflammation
Fructose-rich Actives
THE MIRACLE OF THE DOUBLE-CLEANSE
I don't believe it's necessary to cleanse in the morning apart from a splash of water, but I recommend a double cleanse at night. Apply the cleanser to damp hands and gently massage over the face while it lathers for 30-60 seconds to allow the surfactants to work. Wash off with lukewarm water. Lather up again, rinse with warm water and gently dry the skin. If you are using the MultiMasker, use the Cleansing Elixir for the first cleanse and the MultiMasker for the second cleanse.
Your products are phenomenal. The cleanser is the best thing my skin has ever come across.
I have never used more consistent products that make my skin feel so amazing every single day! It's a joy to do my facial routine morning and evening with these incredible products.
You have no idea how amazing my skin looks. Legit green liquid gold!
So I've been using the root4 products for a week now, and I really am loving them: My skin feels healthier, it's definitely clearer and even feels younger (less lined)! I'm sold!
Not just saying this but OMG my skin feels and looks amazing after 1 time use. Obsessed already.
What do you put in that green stuff? It's magic and I need more of it!
I've been using the face wash, serum and moisturizer for 2 days and I can already feel a difference! I'm very excited to see how my skin look it's in 2 months.
This is truly a remarkable product. The Face Crème Originale nourishes and protects my skin. I have a very oily completion and this product does not sit on my skin. It gets absorbed into skin and my skin feels nourished and not oily.
I have been blown away with the results.  It's been 6 weeks and my skin's elasticity has significantly improved and wrinkles definitely improved.
I love the green cleansing elixir, I have been using it since December 2022 and I can definitely see an improvement, I can now control my breakouts, huge benefits!
The products have been superb and people keep commenting on how good my skin is looking.
Love the results and it delivered all that was promised. I would like to congratulate you on a superior product range. It is truly remarkable.
My word your products are amazing! I've received so many compliments since using the nova oil about my skin! It feels amazing! Thank you so much
"If you are prone to eczema or skin inflammation or simply wanting younger-looking skin, leave the cleanser on for 15 minutes. Studies have shown that just a 15 minute application of our Cleansing Elixir not only restores an optimal microbiome balance for the most resilient skin barrier but also modifies the skin microbiome towards that of younger skin!"
Everything you need and
nothing that you don't...
Dermatologist-developed products to defend, renew and liberate your skin
100%
powerful functional actives

environmental consciousness
0%
synthetic fragrance or colour
Best face wash on the market
Love this wash - best way to describe the experience would be nourishing the skin - this is like skin food! In love with root4 products!
Root 4 Cleanser
The most amazing feeling cleanser on your skin. Not drying, cleanses beautifully.
Beautiful fresh silky soft facewash
Wow im so in love with this face wash it leaves my face thoroughly cleansed and fresh.,my face feels silky soft and not red and dry like my orevious face washes, it is so concentrate i cant believe how little i use abd how long it lasts, definately ordering this again
Radiance and vibrancy
When I received the cleansing elixir in its beautiful packaging, I already knew this was a special product! Within a few weeks of use, my skin feels different, looks radiant and clear and appears vibrant. Everyone has commented on how good my skin is looking and asked what procedure I had! The cleansing elixir effortlessly wipes away all traces of my makeup and leaves my face feeling fresh and clean. I have been leaving it on for 15 minutes and I can visibly see that it has improved my skin's clarity. I am so excited to incorporate another Root4 product into my daily skin routine!
My favorite cleanser!
Leaves my skin soft and fresh, I have been using it for 6 months. It has improved my complexion and is a great tool against rosacea! I use it once to twice a day and massage it gently into the skin. Love the colour and the texture.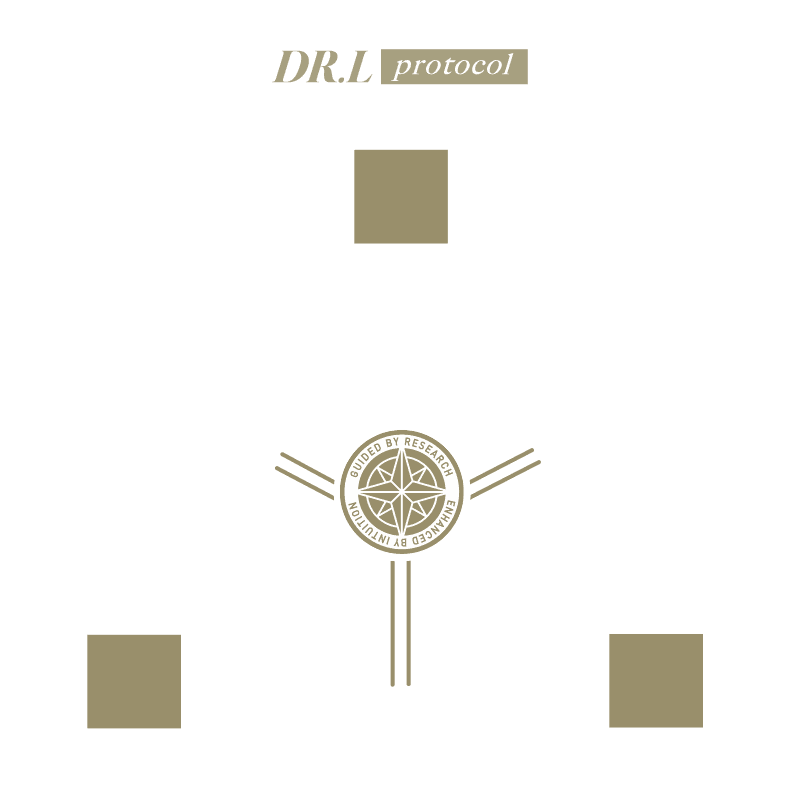 Each ingredient in the root4 range is meticulously considered to encompass the DR. L objectives of defend, renew and liberate – 3 specific skincare steps to your healthiest, most radiant skin.