Skincare has become a sea of sameness. The emerald colour of our root4 products derived from all-natural sources is the first sign: we are different.
Sometimes revolutionary scientific breakthroughs can be serendipity. What started as a concept to create safe dermo-cosmetics in the most elegant shades of emerald green metamorphosized into a chance discovery of a powerful skin lightening formulation able to turn the clock back on photo-ageing. With our unique combinations of Chlorophyll, Malachite, Curcumin and Spirulina in our products, you will notice dramatic lessening of sun spots and improvement in your skin's texture.
This powerful foursome caused countless days and sleepless nights spent first perfecting the formula, then preserving it then protecting it. We are pretty excited with the results. We think that you will be too.
The glow of transparency.
Set in the heart of Dr Vanessa Lapiner's own TASH360 practice in Sea Point, Cape Town , the root4 R&D laboratory is the physical manifestation of our ethos: clean lines, elegant formulations and total transparency. Come and see our where innovation happens. Schedule a free consultation with one of our skincare specialists.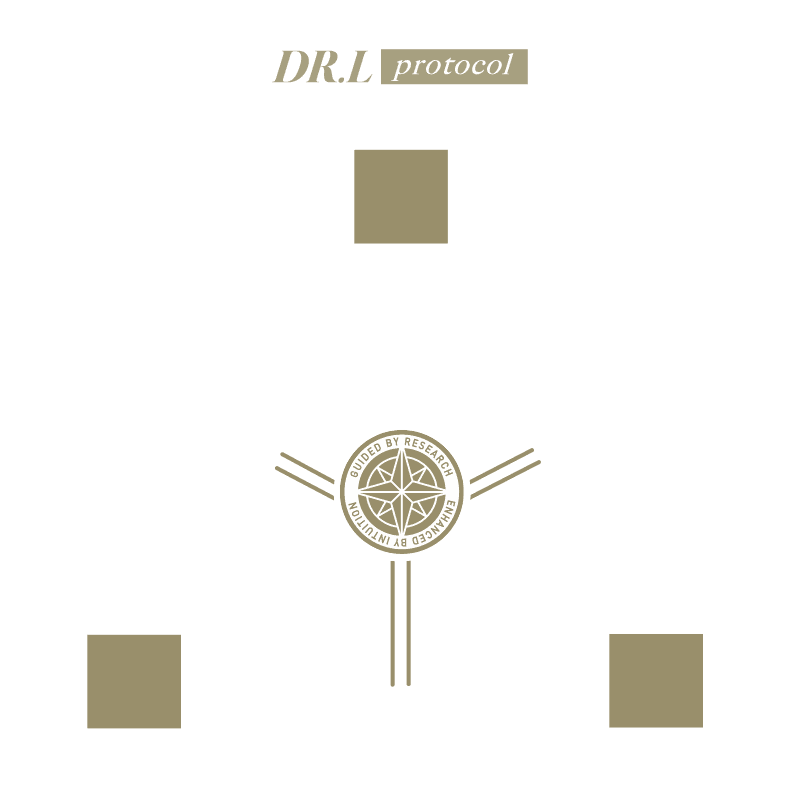 Each ingredient in the root4 range is meticulously considered to encompass the DR. L objectives of defend, renew and liberate – 3 specific skincare steps to your healthiest, most radiant skin.